The Jávea Players hosted the first of several At Home Days, planned during this year, on Sunday 30th January at their Studio Theatre in Javea.
The event was organised in order to raise public awareness of the group and its activities, and as a key part of our 2022 membership drive.
Our goal was to seek out amateur drama enthusiasts who were either interested in acting and/or in assisting with one or more of the key support roles:
Sound
Lighting
IT and Web page
Box Office
Costumes
Props
Social events
Treasurer
Set Design
Set Construction
Ticket Sales Promotion
Displays were set up in the Studio Theatre to explain our organisation and facilities, and to announce details of our future planned productions and social activities. Several members were present to meet those who came along, and to explain our operation, whilst all enjoyed drinks and snacks.
A looped video presentation ran during the day showing several clips of some of our past productions, and our Vice-Chairman, Hugh Epsom, gave a brief presentation entitled How we survived the pandemic and other tales! to give an overview of our group activities, and explain the objective of our At Home Day event.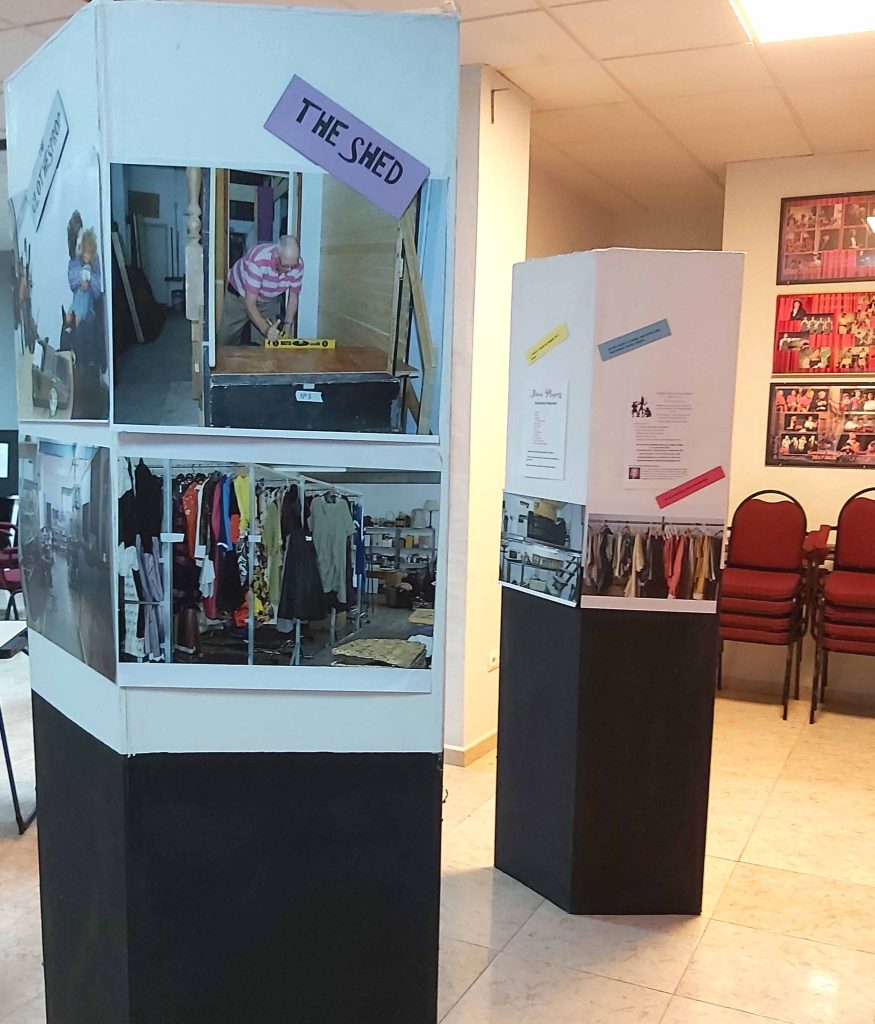 The event was well-attended, and we are delighted to welcome to Javea Players 10 new members who signed up on the day!
We plan to run a second At Home Day event immediately before our Spring production, which will be the amusing comedy Bazaar and Rummage, written by Sue Townsend.
Alastair Wallace
Chairman
For more images of our activities see the Behind the scenes page on our website.