Dear Subscriber,
Here is your reminder that the adult auditions for the Jávea Players production of the musical OLIVER! will take place in the Studio theatre on Tuesday 6th September and Sunday 11th September. Auditions in the Jávea Players' studio for principals and some chorus members will be held on Tuesday September 6th at 17.00.  Auditions for the rest of the chorus and small parts will be on Sunday September 11th at 10.30.
Production dates are March 27 to April 1st 2023. 
In this award-winning adaptation of the Broadway musical based on the Charles Dickens' novel, 9-year-old orphan Oliver Twist falls in with a group of street-urchin pickpockets led by the Artful Dodger and masterminded by the criminal Fagin. When Oliver's intended mark, Mr Brownlow, takes pity on the lad and offers him a home, Fagin's henchman Bill Sikes plots to kidnap the boy to keep him from talking.
If you like acting in musicals and would like to join the Jávea Players' team of singers and actors in this fast-moving musical, please Click HERE to contact Cherry Cabban  for full information of the characters and audition pieces.
Please come along – this may be the start of a new phase in your life, tapping on your hidden talents!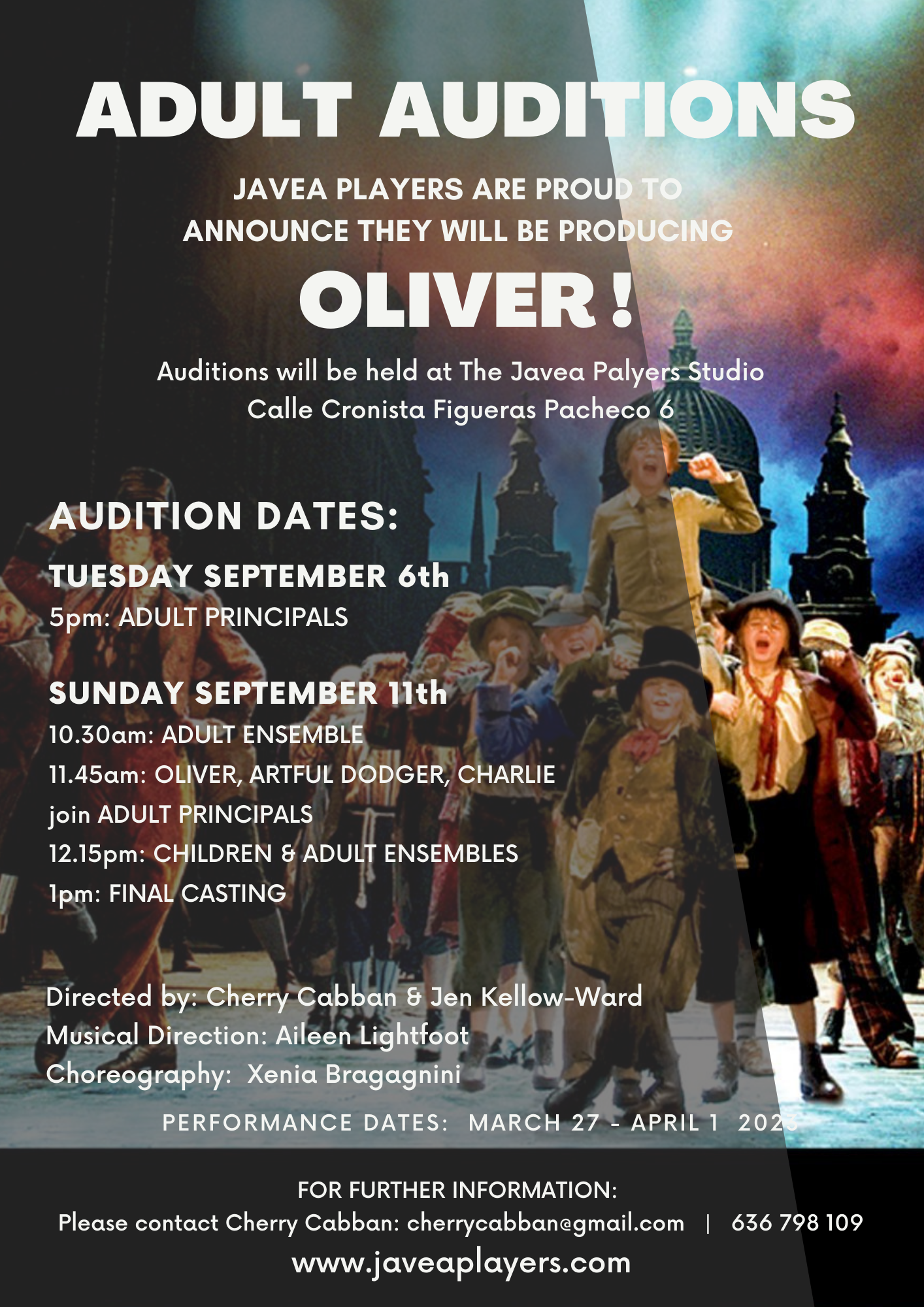 Hope to see you.
Cherry and Jen