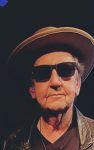 Dylan
25-26th January 2023
Pip Uttons latest one man show that received critical acclaim at the Edinburgh Festival 2022.
Sometime in the imaginary future it's Bob Dylan's final concert.  You have a backstage pass.  An intimate, revealing "final reckoning". Dylan settles old scores, spins a few tall tales and reflects on over 60 years in the public eye.  In his inimitable style, Pip connects Dylan with the audience, removes the mask of a legend and reveals the man you thought you knew.
"Pip Utton really is extraordinary. The Fringe staple – much respected for his one-man shows about as diverse a cast of characters as Hitler, Einstein, Churchill, Bacon, Thatcher, Dickens – is a byword for class and consistency." Rebecca Vines
---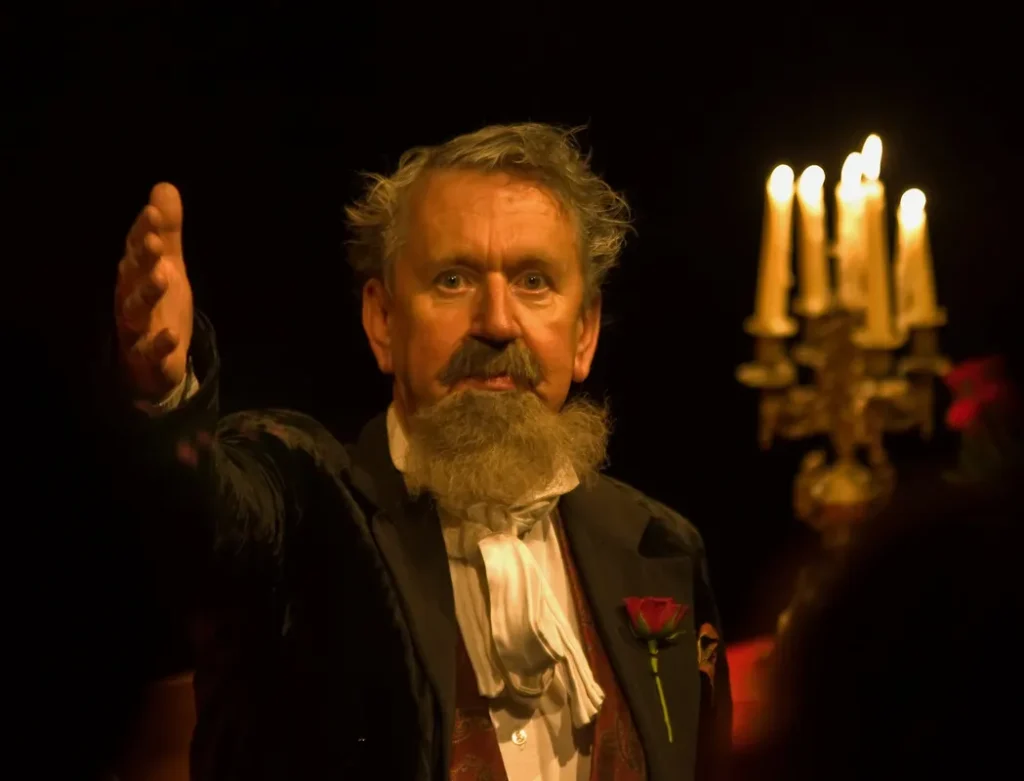 Dickens
27-28th January 2023
Dickens spent his final twelve years on speaking tours which astonished capacity audiences on both sides of the Atlantic. His private life was spent in company with the beautiful young actress Ellen Tiernan, his beloved muse and confidant. This is a happy and contented Dickens enjoying entertaining his friends. 
"The audience were beautifully engaged and charmed. The recitals of classic Dickens were superlative examples of what a master craftsman can do with material of a stellar standard." Dan Lentell
---
Tickets 14€
Performances in Jávea Players Studio Theatre.
Calle Cronista Figueras Pacheco 6, Jávea
Doors open 7.00 pm curtain up 19.30
---
Past performances by Pip at Javea Players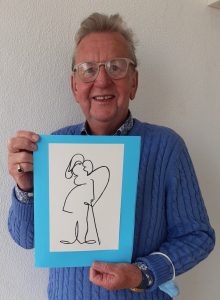 Pip Utton is a charming, unassuming man. To watch him perform is mesmerising, amusing, harrowing, thought-provoking as chameleon-like, he transforms ...
Read More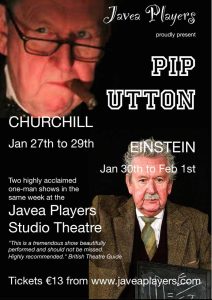 Churchill and Einstein by professional Pip Utton Javea Players Studio Theatre27th January to 1st February 2020 For over twenty years ...
Read More