TWO GREAT MEN WHO SHOOK THE WORLD
Jávea Players invite you to start the New Year with something special, two one-man professional shows exploring the lives of two giants of the modern age.
Click on :  VIDEO  
Churchill: Monday, Jan 27, Tuesday, Jan 28, and Wednesday, Jan 29.
Einstein: Thursday, Jan 30, Friday, Jan 31, and Saturday, Feb 1.
In Javea Players Studio Theatre.Doors open 19.30, curtain up 20.00.
Each 70-minute show stars the incomparable Pip Utton, one of the world's most respected performers of solo theatre and an Edinburgh Fringe legend. We are privileged that such a highly acclaimed actor will portray in his own unique way two of the world's biggest historical legends. All performances will be followed by a Q&A session.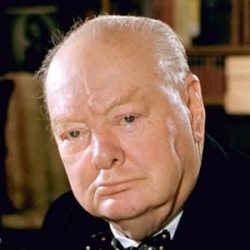 In "Churchill," Utton embodies the legendary Winston Churchill as he talks about his personal life: his childhood, education, army experience, marriage; his interests in painting, writing, and bricklaying; and of course, his illustrious political career.
Famous for his oration and his wit, and twice elected Prime Minister, Churchill's life spanned dynamic eras of two centuries and encompassed 50 years as a central political figure on the world stage. Perhaps less well-known were his accomplishments as a painter and a writer. His art was exhibited at the Royal Academy, and in 1953 he was awarded the Nobel Prize in Literature. In 1963, he was made the first ever honorary citizen of the United States.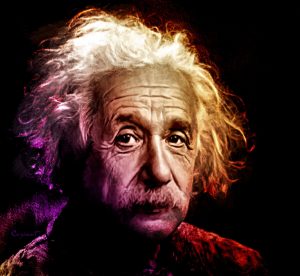 In "Einstein," Utton brings to life a brilliant and complicated man whose theory of relativity forever changed the field of physics and our understanding of ourselves and our universe. But did you know that Einstein also declined the presidency of Israel? Or that an autopsy revealed that his brain had a unique shape? Witness Utton as he illustrates aspects of this legendary genius that are not always taught in school. The actor also invites the audience to close their eyes and participate in some fascinating thought experiments. This is a rare and unique opportunity to peek inside the mind of the quintessential genius.
Purchase Tickets, 13€, at  www.javeaplayers.com any booking problem email boxoffice@javeaplayers.com   Bookings open Dec 14th.
La Cocina is offering a pre-preformance dinner at 6:00pm before the Wednesday, Thursday, and Friday performances with a special 2-course menu including ½ bottle of wine for 17.50€ per person. The menu is under "Javea Players" at www.lacocinajavea.com. For dinner bookings please email:                                      info@lacocinajavea.com
We look forward to welcoming you.