Box Office
Our next production will be: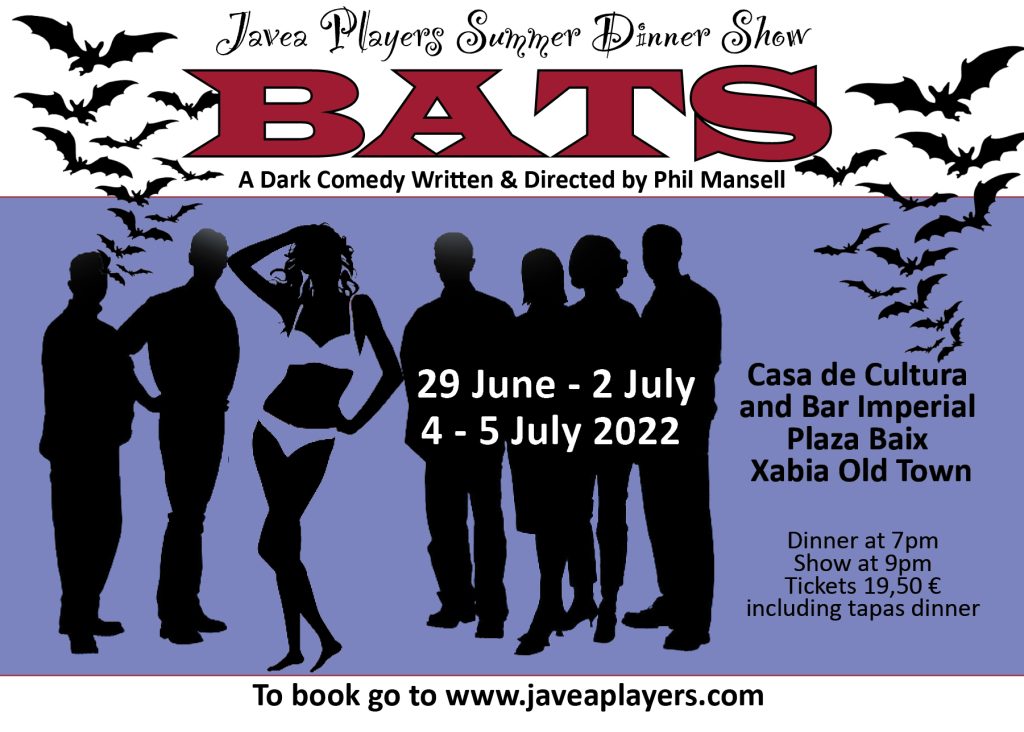 BATS
BATS has been performed far and near, from Powys in Wales to Sointula in Canada. For this Spanish premiere of the play, Phil has significantly revised the script and introduced a new female character. He previously directed two other of his plays – Poor Yorick and Look Out – He's Got A Gun! – for the Jávea Players. They both proved very popular, and played to sell-out audiences.
The Box Office will open on 1st June 2022
For special seating requirements email boxoffice@javeaplayers.com
No products were found matching your selection.