We run regular social events, below are some recent ones:
WHO WANTS TO BE A VIRTUAL MILLIONAIRE?
Contestants will be selected via FASTEST FINGERS FIRST, and Derek Martyr will be our compere for the Quiz as Chris Tarrant was busy. We hope at least half a dozen participants will get to be in the hot seat, with the rest of us standing by for the 'Ask the Audience/Ask a Friend' features. Anyone reaching the MAGICAL MILLION will receive a token prize.
JOIN US ON THURS 4th JUNE VIA ZOOM AT 7 PM
Please log in 15 mins beforehand to have a mini tutorial so everyone is up to speed.
Simply go to the Bookings page on the Jávea Players website to book and pay the €5 per person, using your debit or credit card and you will be sent the link and password to join.
We very much hope you can support this as funds are needed to keep this wonderful group going in these very strange times.
Please note that you can use a PC, laptop or table – however, the fastest finger first might be a little more difficult on a tablet.
+++++++++++++++++++++++++++++++++++++++++++++++++++++++++++++++++
A social evening in February, pre Covid, where some of the 25 new members who joined in the last 12 months enjoyed a chat with other members: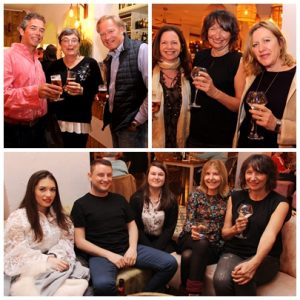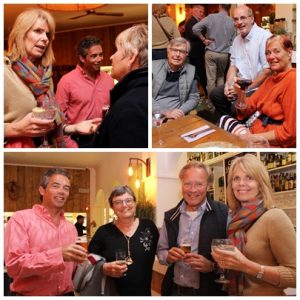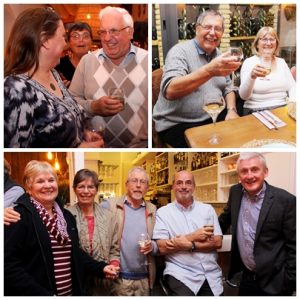 Some Previous Socials:
Welcome Back & Quiz Night 4th September at the Studio.Doors open 7 p.m. Quiz starts 7.30
Derek and Anne Martyr, who are famous for their super Quizs have kindly prepared a quiz night to help us enjoy a "Welcome Back" evening. With a FREE bar and buffet, for 7€ per person . We had a lot of fun and learn't a lot.
MAMMA MIA!
THE FILM
SATURDAY 1st JUNE at 7.00 pm
The film was followed by a buffet and a chance to mingle.
On April 27 th we had Horse Racing and a nice buffet
We  celebrated Chinese New Year  at Casa Song, Crta del Pla on Feb  5th 2019.
Javea Players Christmas Party 16th December 2018 organised by Lesley Davies and Steve, helped by Debbie Saunders.
Lead & compered by Roger Brown. Catered by Paulene & Alan Brozel.
We presented  a cheque for 1,000€ to Tony Grande for the  Make a Smile Charity:
Photos by Phil Mansell