Pip Utton

an acclaimed professional actor
A Feast of Theatre in February – 4 shows over 4 weeks
Charlie Chaplin, Margaret Thatcher, The Hunchback of Notre Dame and Alfred Hitchcock.
Pip Utton is one of the world's finest and most celebrated solo theatre performers.
He has toured in over 26 countries and has been translated into 8 languages.
Check out his fascinating web page: https://putco.uk/pip
"he really is the master of the one-man show"– British Theatre Guide
Each performance, full details below, will be followed by a Question and Answer session with Pip.
3 & 4; 10 & 11; 17 & 18; 24 & 25 February 2022 at 8pm
in the Jávea Players Studio Theatre
Calle Cronista Figueras Pacheco 6, Javea
Tickets 13€ at https://javeaplayers.com/jp/box-office/ Box Office opens Jan 3
Please present your Covid Vaccination Certificate on arrival and wear a mask when not eating or drinking.
  Full Covid safety measures, including a space between each booking group.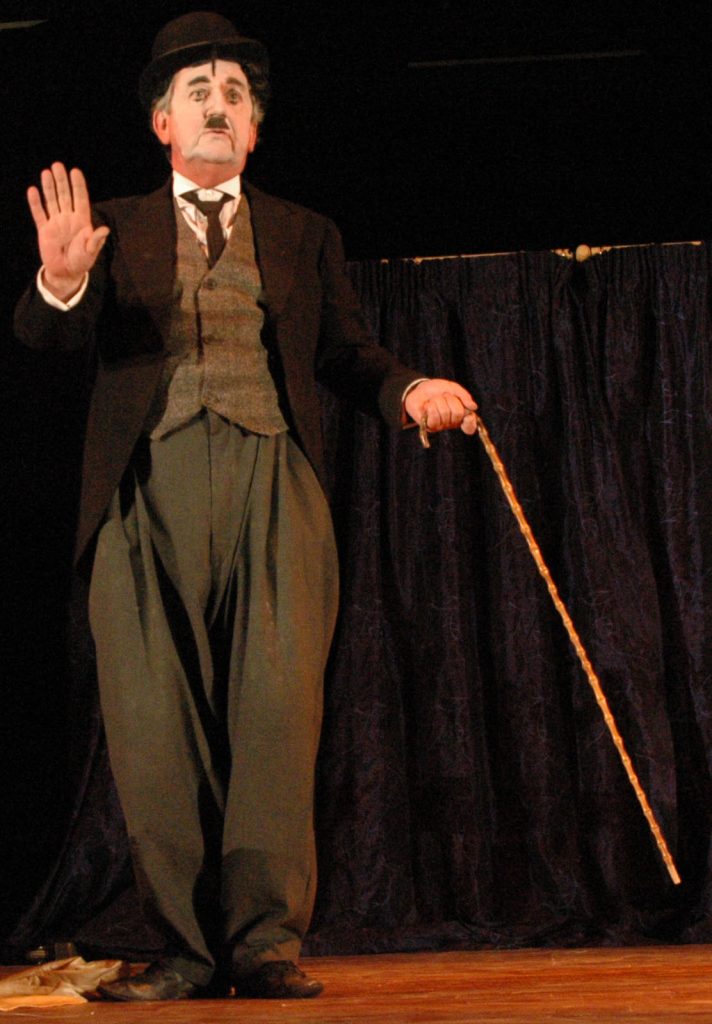 Chaplin
Thur & Fri Feb 3 & 4
is a gentle play; with a little edge to it. Rather like Chaplin's films. The Tramp made Chaplin the best-known and best-paid film actor of his age, opened the doors of society and celebrity, and gave him riches and endless young women. Not bad for a street urchin brought up in the Dickensian slums and workhouses of late 19th century London! Chaplin's career in film spanned the first sixty years of the movie industry. Did Chaplin's genius develop alongside or did it remain only in those early silents?
Chaplin created an image of himself for public consumption that hid the darker sides of his personality. Pip Utton steps in and out of the screen to become Chaplin, stripping away the myths and revealing the man beneath.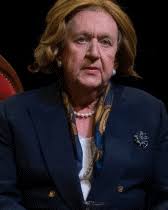 Margaret Thatcher
Thur & Fri Feb 10 & 11
Pip IS The 'Iron Lady'! Saviour or witch? Love her or hate her? Not for Pip to decide, only to portray. She divided the nation like no other politician, she changed the face of British, perhaps world politics forever, and the effects of her influence and policies are still felt today. Listen once again to her philosophies, her inspiration and her logic, and then take the chance to ask Her a question!!!! The performance is full of laughs and at the same time raises serious thoughts and discussions and, because of the audience involvement, every performance is different!
The Hunchback of Notre Dame
Thur & Fri Feb 17 & 18
Darkly enthralling and utterly heart breaking, this arresting one man show is more evocative than any I have seen. Pip Utton masterfully delivers a hauntingly realistic portrayal of a man who has been so hurt by the cruelties endured due to his disfigurements that he plans to fall to his death from the top of Notre Dame. However this poignant climax is only reached once we have been privy to Quasimodo's life story. Actor and script converge to form a character whose depth of pain, sorrow, and anger are almost overwhelming; each word is loaded with a depth of meaning that is unfaltering. A one man masterpiece.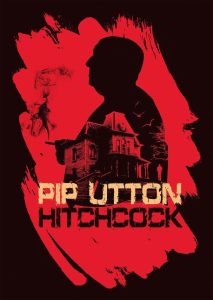 Alfred Hitchcock
Thur & Fri Feb 24 & 25
This is a play in progress, the "ink is only just dry on the paper". 'Alfred Hitchcock was without doubt one of the greatest movie directors; a master of suspense, with a style which became a genre in its own right. Yet the man is an enigma. He hid behind a sharp but laconic wit, and an image of himself that he presented to the world. But even that image was enigmatic. Like many of Pip's other performances the hope is that audiences will experience being in the presence of both the real and the projected Hitch.'
---