Our screening of that old Christmas favourite "It's a Wonderful Life", took place on Wednesday 15th January and the audience all agreed it was a great Christmas movie!!!
The pictogram quizzes proved a little challenging for most. Gillian won the prize for best costume, having come scantily clad as Santa's 'bit on the side', complete with garter! Many thanks to Ally, Brenda, Lena and Tony for helping with the cava, mince pies, snacks and entry fee.
Look out for the invitation to the next screening, scheduled for Wednesday 16th March 2022.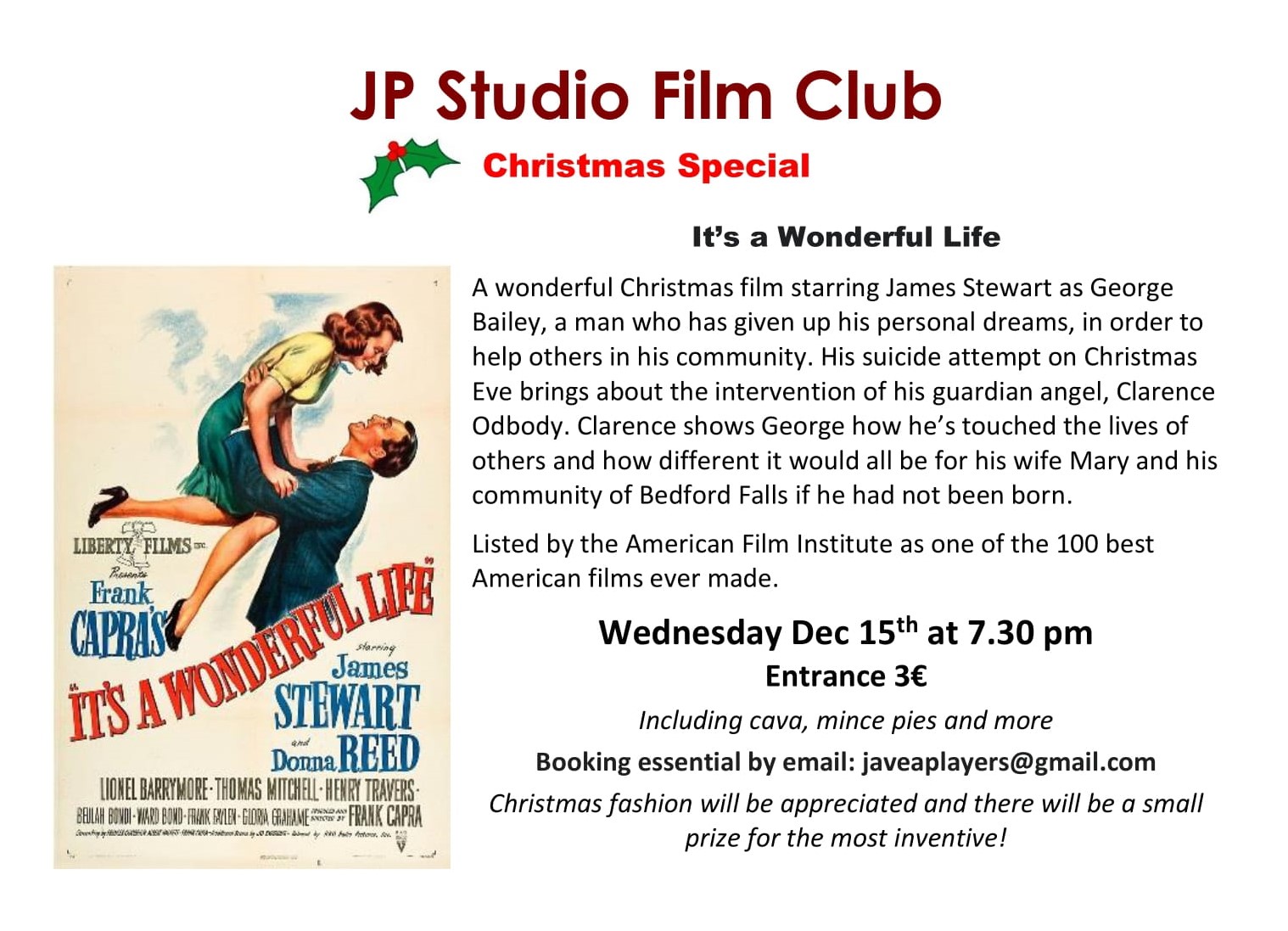 Merry Christmas!
Jen and James