To be informed of Future Productions join our eMailing List  HERE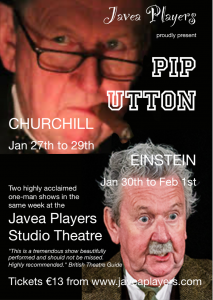 January 27- Feb 1st 2020 :  For over twenty years Pip Utton has been bringing one-man character shows to the Edinburgh Fringe and theatres round the world, captivating audiences with his portrayals of complex and controversial figures from history.
See the You Tube HERE
Pip will be performing "Churchill"  from Monday Jan 27 though Wednesday Jan 29
and "Einstein" from Thursday Jan 30 through February 1 in the Javea Players Studio.
Doors open 19.30, curtain up 20.00
Tickets 13€ online at https://javeaplayers.com/jp/bookings/
More information https://javeaplayers.com/jp/churchill-einstein/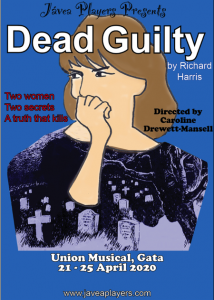 21st-25th April 2020: Dead Guilty by Richard Harris. Directed by Caroline Drewett-Mansell. In the Union Musical Gata de Gorgos.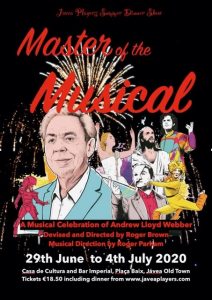 June 29- July 4 2020 Summer Dinner & Show: Master of the Musical – a Musical celebration of Andrew Lloyd Webber.
Director Roger Brown.
Dinner in Plaza Baix, Javea Old Town followed by performance in the  Casa de Cultura.
Oct 5th -10th 2020: Love Letters by A.R.Gurney.Director Cherry Cabban in Javea Players Studio.
November 23-28 2020 : Wife After Death directed by Penny Grant
22-27 March 2021: The Musical "Oliver"