The audience in the Jávea Players Studio theatre was treated to something different on Saturday 15th January – a sound journey combining poetry with various ancestral instruments, such as a gong, Tibetan and quartz bowls, bells, drums, chimes, hand pan, native American flute, clarinet and voices.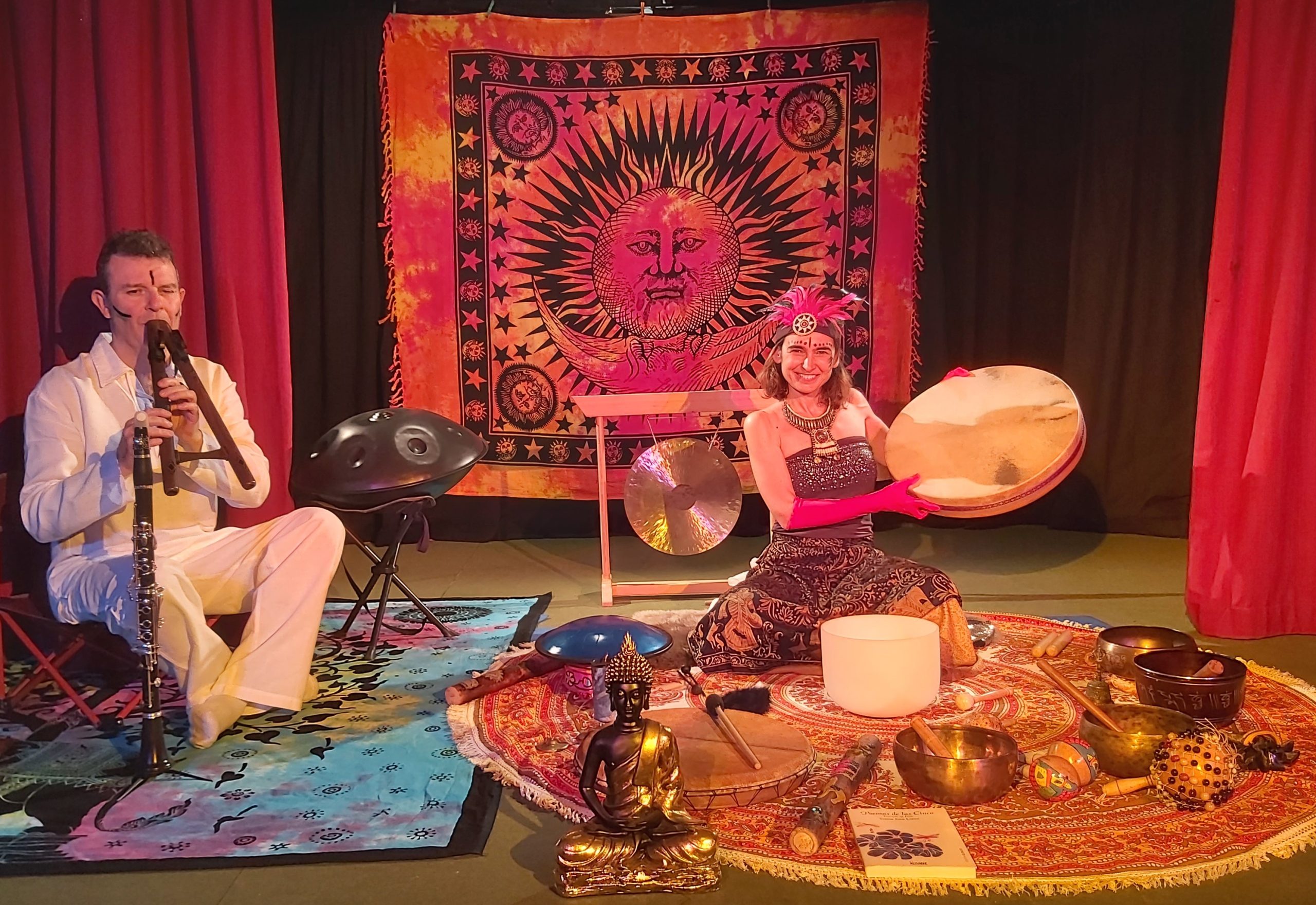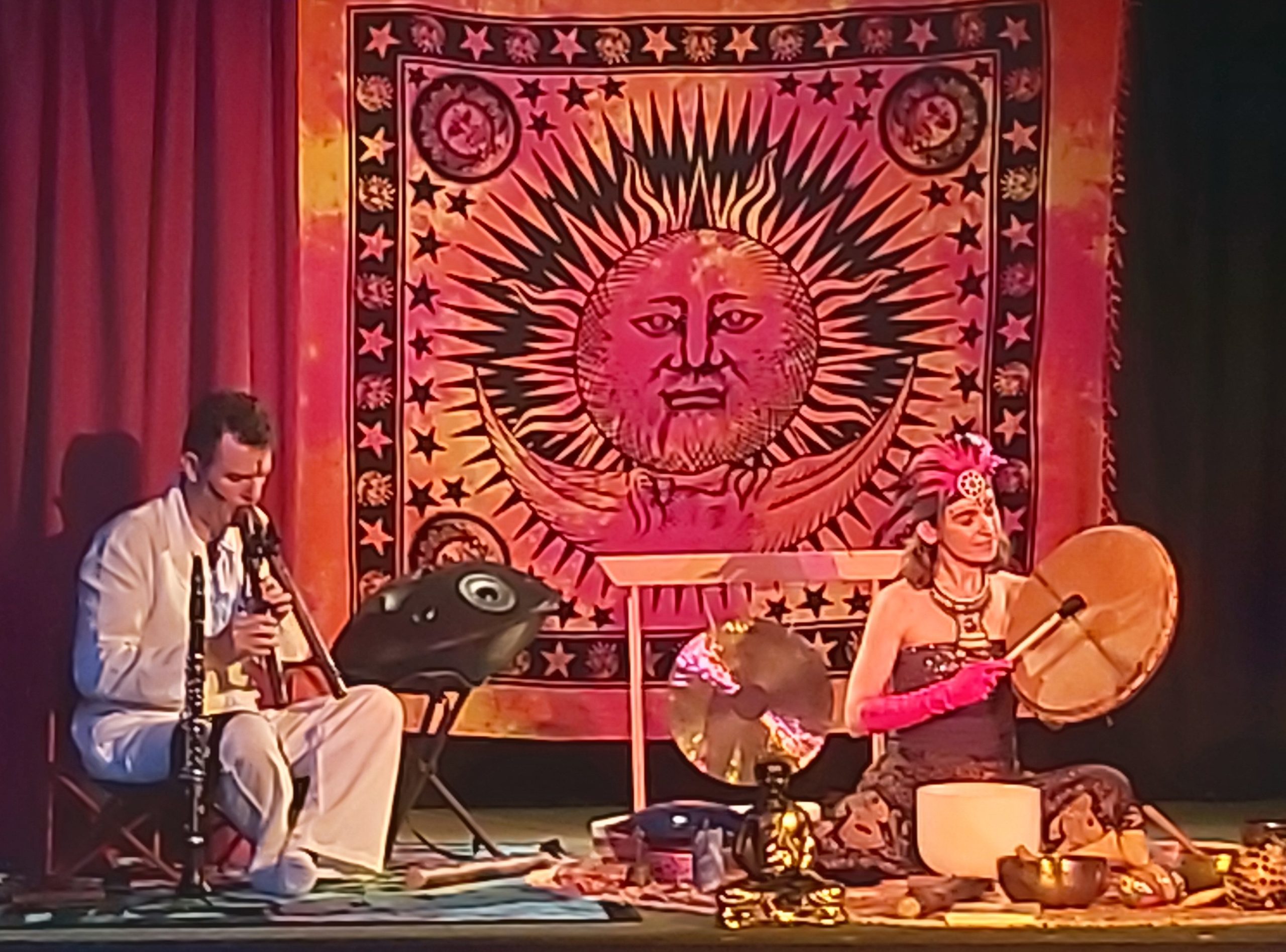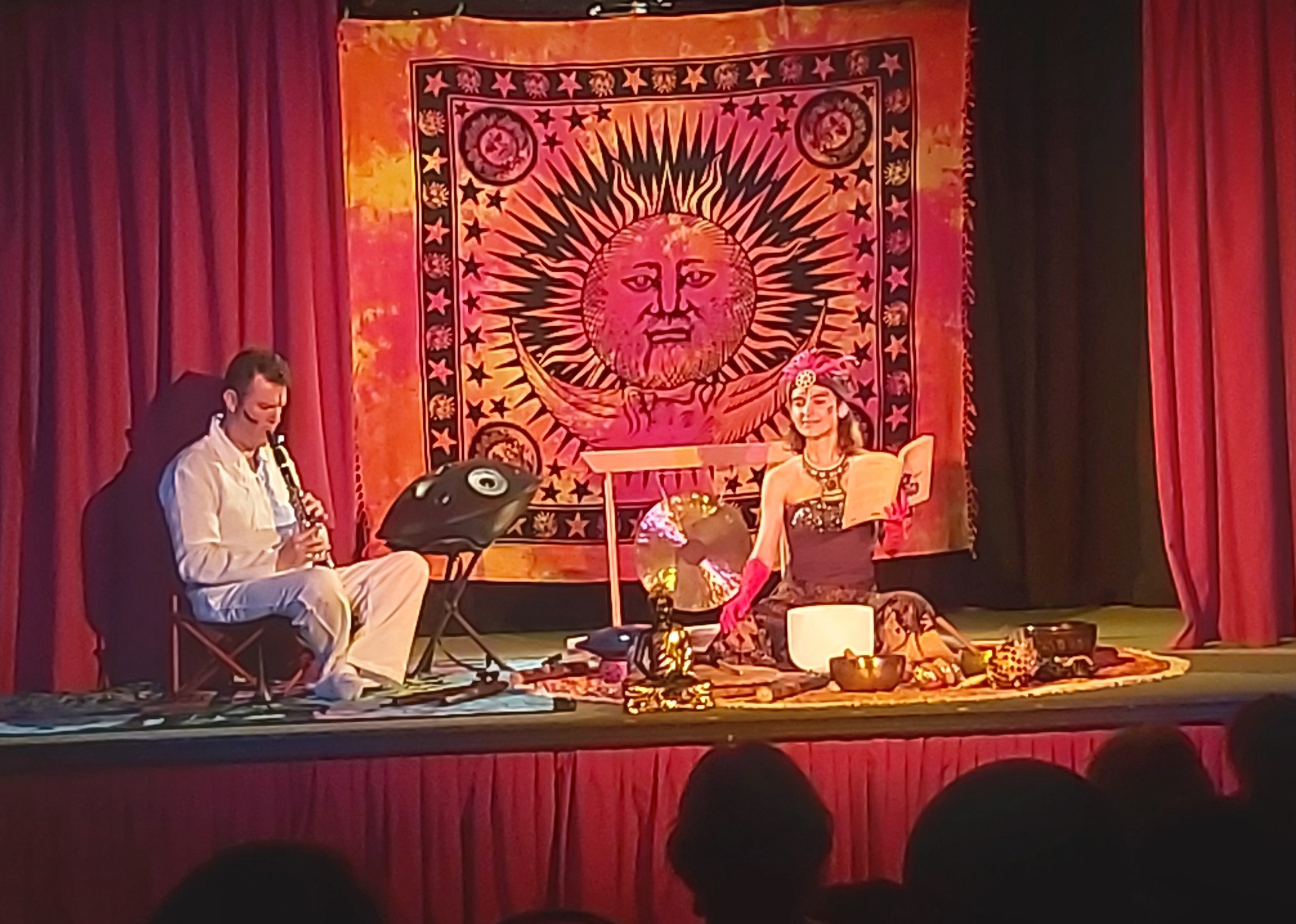 The charming couple, Teresa and Manel, performed for over an hour, successfully instilling a sense of calmness and tranquillity upon those attending, who were advised to sit with their eyes closed in order to better absorb the sounds.
They will perform a different production on Saturday 19th March – Poemas de Las Cinco.