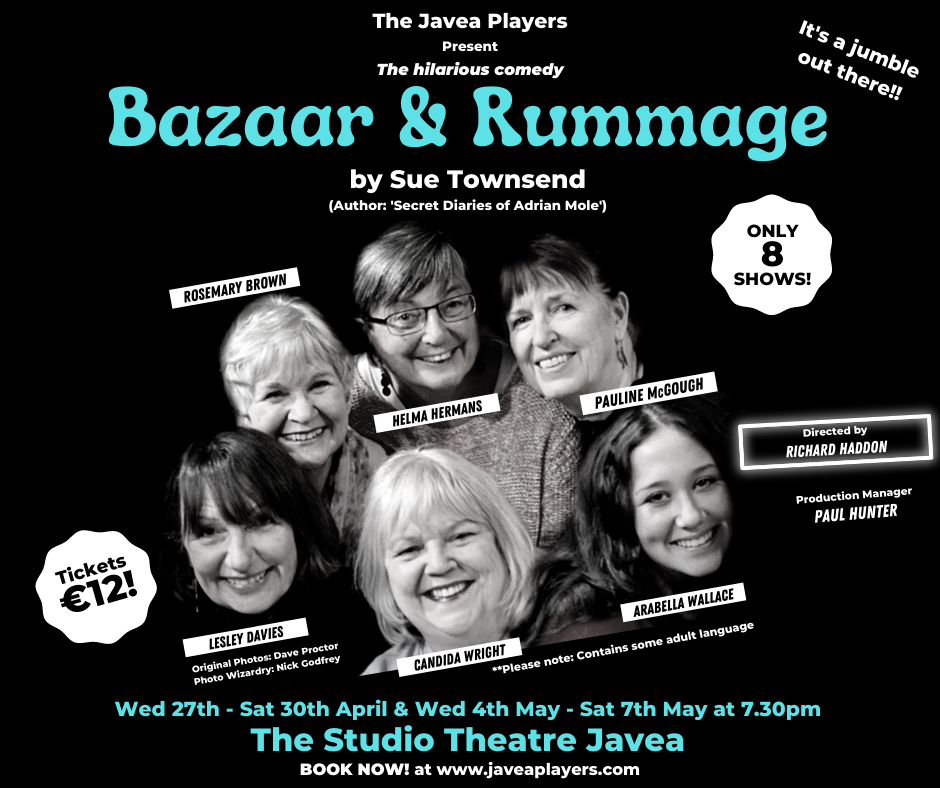 Bazaar and Rummage is a hysterical comedy by Sue Townsend (author of  The Secret Diary of Adrian Mole Aged 13 and 3/4 and The Queen and I) set in a multi-purpose church hall in Acton, West London. Gwenda, a neurotic do-gooder and trainee social worker Fliss, manage to persuade three agoraphobic women: Katrina, an ex-variety songstress, Margaret, a working-class vulgarian and Bell Bell, a women obsessed by cleaning, to venture out of their homes after several years to run a jumble sale.
Performance dates are performance dates will be Wednesday 27th to Saturday 30th April, and Wednesday 4th to Saturday 7th May 2022, in the Jávea Players Studio Theatre .
The director is new member, Richard Haddon.
Tickets 12.00€. Book here. Box Office now open.
Please note that this play contains some adult language and themes.